Last updated 03/14/2009
Welcome to my web site! This site is Genealogical in nature.
Many hours of work have been put into the research and documentation in this database.
I hope you will benefit from the information I present here.
I want to credit my cousin, Lillian Svendsen, who did (by far) the majority of the research and organizing of the data you will be looking at. Her website is HERE
I contributed just the enhanced Pettersen information.
I hope you find an ancestor among the 1600 (or more) people listed here. Feel free to poke around, you never know what you may find.
---
Table of Contents
Surname List
Index of Names
Sources (Bibliography)

Click on the link below (or now) to see the expanded tree for Petter Johannessen, my Great-Great-Grandfather.
---
Useful Links
Norwegian-American Historical Association
Digital Archives in Norway (online census data from Norway).
Norway List (a VERY good resource, email list of Norwegian genealogy enthusiasts)
Family Search (LDS) (Mormon site dedicated to Genealogy).
---
(Canada, my home). (Norway and Sweden, from whence many of my ancestors hail)
---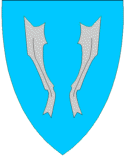 Crest of VESTVÅGØY (Buksnes is in VESTVÅGØY, now that Buksnes no longer exists).
(Buksnes is where my Grandfather and Great-Grandfather and Great-Great Grandfather are from, my father was born in Bergen).
---
If you are interested, here is the Norwegian Club of Toronto Canada's August Newsletter. Here is their website.

The Norwegian Club
of Toronto

---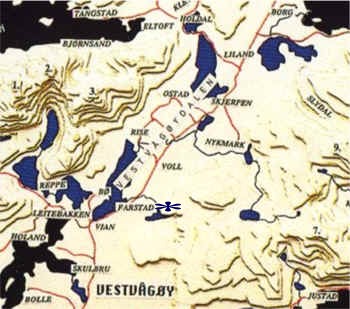 (MAP OF VESTVÅGØY IN LOFOTEN - NORWAY - THE FARMS)
The * marks where my Family Farm was/is(?). The farm is called Farstad.
---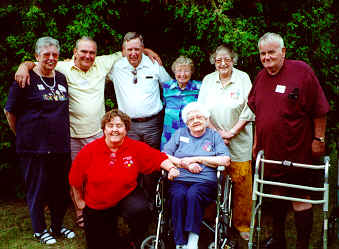 These 8 people are my father's first cousins. Sadly, Betty (in wheelchair) died just recently. Lillian (in red shirt) is largely responsible (to blame, LOL) for the database you are viewing. Her website can be viewed here.
---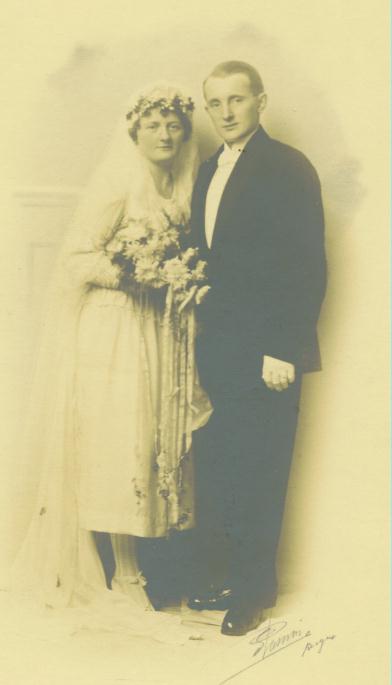 This is a wedding picture of my Grandfather Alfred Pettersen and my Grandmother, Marie Svendsen.
---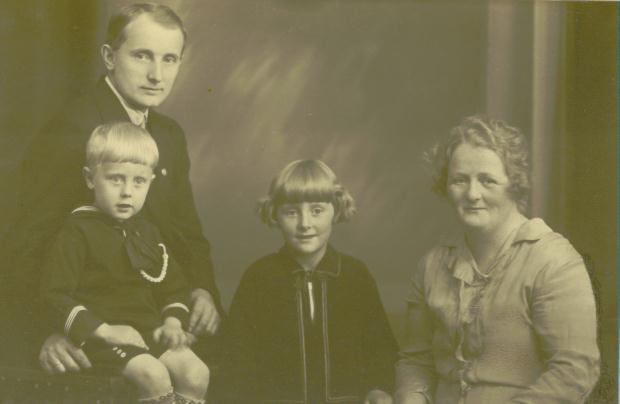 This picture is of my Grandfather, Grandmother, Aunt Berith Pettersen/Klausen and my father, Alfred Kristian Pettersen
---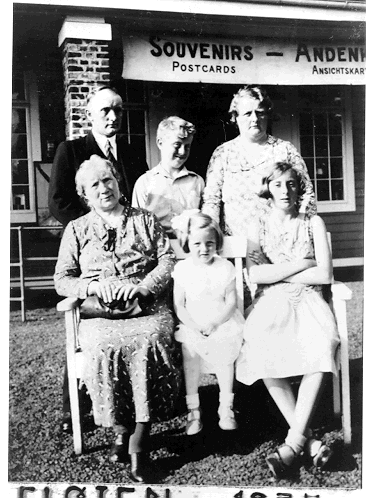 (This picture is taken on top of Mt Fløyen, in Bergen, Norway. I suspect it is at the main terminus for the Funicular Railway that takes sightseers to the top of Mt Fløyen, although I am not sure).
This photo shows my Farmor and Farfar. The elder Pettersen is Alfred Johann Pettersen (standing). The young fellow beside him is my father, Alfred Kristian. The lady to my father's left (my farmor) is Marie Svendsen/Pettersen (which explains my relationship to the Svendsen clan). The older girl is my Aunt Berith Pettersen/Klausen and the youngest girl is my Aunt Marie Pettersen/Davanger. My great-grandmother (Bertine Johnsen/Pettersen) is seated
---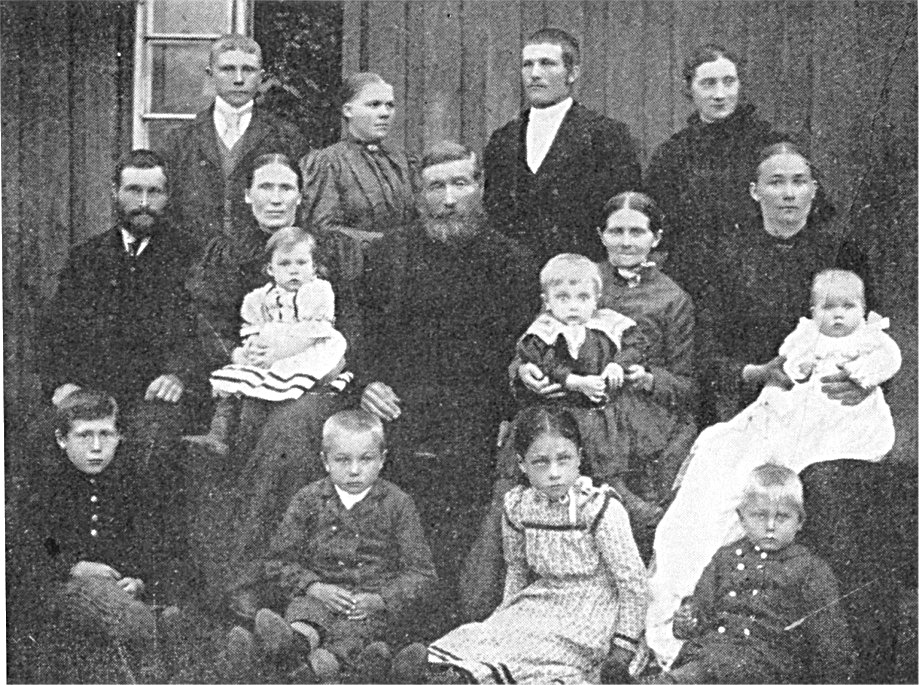 This picture is scanned/copied from the Buksnes bygdebok, Volume II, page 424, by Odd Sorensen, Kragero, 1999/2003.
click here to see a more in depth tree for Petter Johannessen, courtesy of Odd Sorensen
---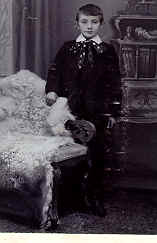 This is a picture of my Grandfather, Alfred Johann Pettersen. Not sure how old he is here, but he looks 8 or 9 in the picture.
---
Who to Contact for More Information

... me, Bill Pettersen
click the mailbox to send mail